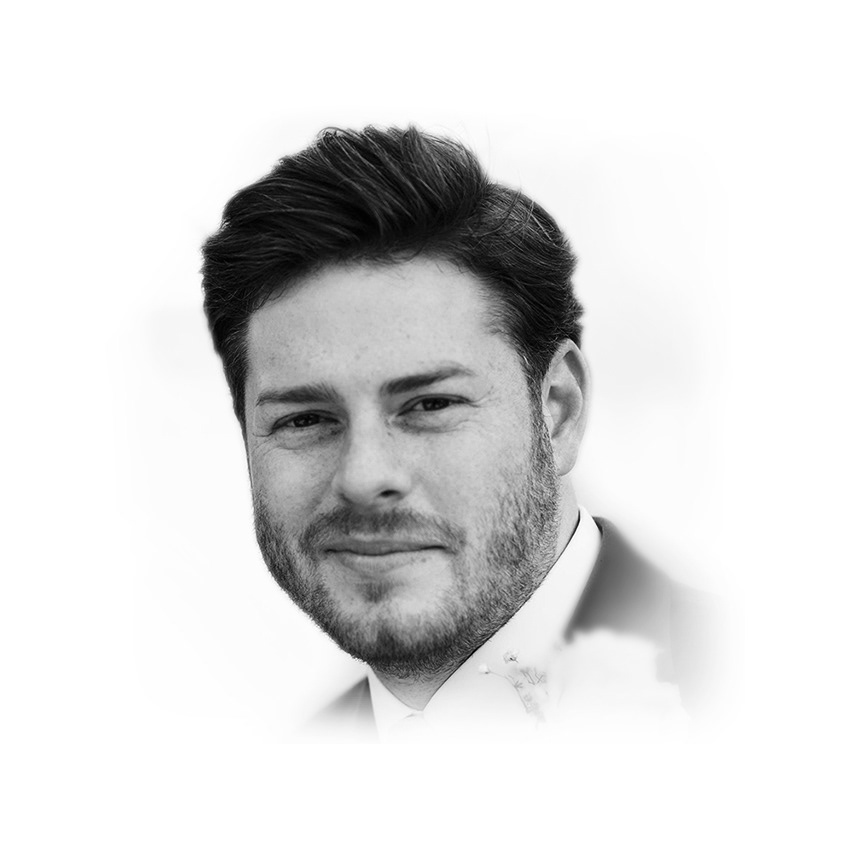 I am a highly passionate and meticulous creative with a proven knowledge of design, strategy, vision, and communication with over a decade of experience in leadership and delivering award-winning 360 creative for global brands such as PlayStation, Universal Studios, Amazon Prime, Netflix and Disney.
I consider myself a people focused goals-driven creative with extensive experience in managing large teams of diverse personalities in deadline driven environments, I blend motivational leadership with enthusiasm for developing exceptional creative to raise quality and aiming to go beyond expectations.
Ultimately my style is simple, the relentless pursuit for perfection, not at all costs but the refusal to accept mediocrity or excuses for making something not as good as could be, 'good enough' isn't good enough.
BRANDS -
Microsoft, PlayStation, Xbox, Apple, Universal Studios, Jurassic Franchise, Sony, Formula 1, Nvidia, Barbasol, West Ham United, Disney+, Pokemon, Amazon Prime Video, Netflix, Trolls, Dreamworks, LG, FIFA
RECOGNITION / AWARDS -
 The Drum Digital Advertising Awards, YouTube Works Awards, Best Trade Show Exhibit Awards, The Solution Awards, The Luxury Packaging Awards
PRODUCTS / CREDITS
 -
 Jurassic World Evolution, Elite Dangerous, Planet Coaster, Planet Zoo, Lost Winds, Tales from Deep Space, ScreamRide, Formula 1, Warhammer
TOOLS -
MacOS & Windows - Adobe Creative Suite, Microsoft Office Suite, Monday.com, Frame.io, JIRA
8+ years' experience working on game, theatrical, film, home entertainment and consumer products within an integrated creative agency or in-house teams.
Award-winning expertise in visual direction, artistic innovation and brand positioning while excelling in fast-paced, deadline driven environments.
Ability to concept and develop global original on-brand ideas, with an understanding of industry trends, best-in-class campaigns, and best practice.
Excellent conceptual and ideation skills, a flair for execution and an eye for detail. A brand guardian, ensuring the highest standards of creative are always maintained.
A natural storyteller, directing and producing great cinematic, trailer or animation that audiences engage with a meticulous eye for the granular detail.
An extensive understanding of marketing communications as a whole and what outputs are best suited to specific media platforms.
An extensive knowledge of the gaming community, audience, and the distribution platforms (Steam, PS, XB etc.).
Able to generate out of the box ideas for pitches, including writing example scripts and working up or sourcing visuals to present it in the best possible light.
Great communication and presentation skills – able to clearly & confidently present & sell work & opinions – providing clear rationale & justification when required.
Skilled in creating visuals & in-situ mock-ups, including OOH/DOOH, press, digital banners, paid social, in-store POS.
Building teams, establishing employee career growth, leading cross-functional team collaboration with a proven record of success in team motivation with a 100% retention.
Managing creative teams including keeping their workload balanced, providing constructive feedback on their work, and working with them to identify areas for growth.
CREATIVE DIRECTOR | ART DIRECTOR
Creative Direction and ideation for multiple national and international 360 campaigns.
Pokemon | Amazon Prime Video | Jurassic Franchise | Netflix | Trolls | Dreamworks
CREATIVE HEAD | LEAD | MANAGER
FRONTIER DEVELOPMENTS PLC
Built and led the creative vision of a 24 person creative services team from the ground up to produce award-winning 

out-of-the-box concepts, dynamic visuals and innovative strategies

 to drive global awareness through advertisement campaigns, brand identity, merchandise, packaging, videos, trailers and websites across game, theatrical, home entertainment and consumer products.
Excelled in the role as Creative Head | Lead | Manager, spearheading award-winning 360 creative direction, innovative design and development and hands-on artistic production.
Demonstrating award-winning expertise in visual direction, artistic innovation and brand positioning while excelling in fast-paced, deadline driven environments.
Establishing employee career growth, leading cross-functional team collaboration across publishing, 

demonstrating a proven record of success in team motivation with 100% retention, along with outstanding communication and collaboration with external talent.
Instrumental key partner in acquiring the licence for major global brands.
CREATIVE DIRECTION & MARKETING CONSULTANCY
WEST HAM UNITED FOOTBALL CLUB
CREATIVE DIRECTION & PROJECT MANAGEMENT
DIRECTOR OF COMMERCIAL - FRONTIER DEVELOPMENTS PLC
"Sam is a passionate and hardworking creative with a great eye for commercial assets, always looking and analysing from the consumer's perspective. As a manager, I've seen Sam build a large team of professional's intent on delivering creative assets to the highest standard, all whilst under tight deadlines and with a smile on his face. I couldn't give higher praise!"
MANAGING DIRECTOR, AU - CROUD
"I worked with Sam during several of the key game launches at Frontier as an agency partner. Sam was fantastic in helping to deliver top-quality assets for our paid media activity and above and beyond what we expected and had briefed in. His leadership and skill were a big factor in the success of our campaigns. I find Sam incredibly easy to work with and a genuinely nice character, it was an absolute pleasure to collaborate with him."
DIRECTOR OF PUBLISHING - FRONTIER DEVELOPMENTS PLC
"Sam is a very passionate and talented creative. He pours 100% of himself into every one of his projects and has delivered high-quality, engaging content across many mediums."
MANAGING DIRECTOR - PREMIER PRINT AND PROMOTIONS LTD
"I have worked closely with Sam for some time now. Sam has a tremendous eye for detail, a real creative flair and strives for perfection in every piece of work he plays a part in. It is a pleasure to work with someone willing to spend time and effort making something that could be very average stand out from the crowd. Highly recommended!"
HEAD OF AUDIO - FRONTIER DEVELOPMENTS PLC
"
T
alent. Passion. Vision. Drive. Energy. Sam possesses these qualities in spades. Trust and empower him and he will deliv

er!"